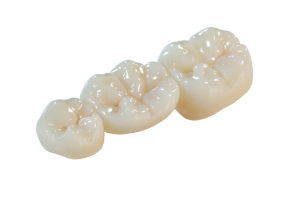 Not all of us have a perfect dentition. In fact, few people will not need to visit a dental office at some point. Some of us will go there just for periodic checkups, which means that we take good care of our teeth. Unfortunately, many people go to a dentist only when they really need to.
Many patients need just minor treatments, such as a simple cavity or a scaling procedure. However, some patients require complex treatments, such as an implant supported restoration or a large denture. These types of procedures need time.
In later years, restorative dentistry has greatly improved. New materials have recently emerged and have revolutionized dentistry. One of these materials is zirconia. Zirconium (or zirconia) is a very hard white ceramic. It's basically the strongest material used in dentistry to this point.